HeartThrob Harpy
---
N/SFW Content Creator
---
---
---
About
I am a new(er)-to-the-scene adult voice actress. Though I may have fewer projects under my belt, I've been trained as a vocalist and am committed to improving my skills and delivering the best possible project every time. I am working with a professional quality sound set up including a sound treated home studio.
Equipment
---
Microphone - Sennheiser MK 4 Large Diaphragm Condenser
Audio Interface - Solid State Logic SSL2
Sound Proofing - Owen's Corning soundproofing insulation
Software - Adobe Audition with Izotope RX 8 plugins
---
---
Rates
$20 Minimum
Payment through Gumroad, pAtreon, cashapp
Clients that can only pay through Paypal must meet a $60 minimum
Dialogue
Non-commercial - 30 cents per word
Commercial - 35 cents per word
Vocally Intensive Work - (i.e Monster Voice, Yelling/Screaming, Intense Crying, etc.) additional 5 cents per word
Music - 35 cents per word
For games or short works - $3.5 per line (long lines will be broken into multiple lines for pricing)
Moans/non-word vocals
Non-commercial - $30 per minute
Commercial - $35 per minute
Vocally Intensive Work - (i.e Monster Voice, Yelling/Screaming, Intense Crying, etc.) additional $5 per Minute
Live Direction - $250 per hour (1 hour minimum)
Other Fees
Rush Fee - $20 or 15% whichever is higher. Ensures you will get the audio in 1-2 days
Syncing Fee - $10 or 15% whichever is higher. For animations or anything that requires specific timing a syncing fee is applied.
Simple Cleanup - $15 flat fee to EQ, level, denoise, and sound gate the audio for easier editing (If you have me sound design the project, these sounds will be included in that price)
Split File Fee - $1 per line. If you need individual lines to be separated into individual files, split file fee applies.
Basic Sound Effects - $10 per minute of added sound effects (this only includes simple sounds like wet noises, kissing, etc. If you have me sound design the project, these sounds will be included in that price)
Buyout Fee - $25 or 30% whichever is higher. This allows you to use the commissioned work in multiple projects. I will still need to be credited in each project and the projects cannot include any content on my "will not voice" listWork will include two takes of each line. (sound designed audios will not include multiple takes)
I will re-record lines free of charge if there was a mistake made on my part
Discounts
Non-exclusive Discount - 5% off of your commission if you allow me to make your project public and/or sell it if I see fit, only applies to projects I feel fit my audience and feel comfortable selling (commissioner can remain anonymous)
Continuation Discount - If you are asking for a continuation/sequel to a previous audio, you may receive up to 20% off depending on the length and type of audio (longer audios get a bigger discount)
Indie or Small Creator Discount - Being a small creator myself, I get it. There is not set price, just contact me with a budget if you are a small creator and I can see what I can do to fit it.
Customer Loyalty Discount - If I've worked with you before and had a pleasant experience, I may choose to give a customer loyalty discount. The amount will vary and is only available to those I offer it to.PATRON PRICING - Patrons who have subscribed for more than one month get this pricing instead
Non-commercial - 25 cents per word/$20 per min moans
Commercial - 30 cents per word/$30 per min moans
Vocally Intensive Work - (i.e Monster Voice, Yelling/Screaming, Intense Crying, etc.) additional 3 cents per word/$3 per minute moans
I will not voice:
Scripts where it is not clear that all characters are over 18. Depictions of rape, incest, scat/water sports, raceplay or hate speech, race fetishization, bestiality (anthro/furry is ok), or scripts that involve drug use (including alcohol). I may refuse any commission I'm uncomfortable with
---
Improv Audios NEW PRICING
Improv audios are re-opened with the following new pricing. If you have ordered an improv from me in the past, talk to me about a customer loyalty discount!You must have a clear concept when you come to me for an improv audio, it will include:
- A simple scenario
- An idea of the voice, personality or character you would like (I will do impressions but characters from popular media must be canonically over 18)
- Any specific tags/fetishes to includeImprov Audio - $40 for the first 3 minutes, $25 per minute after
Commercial Fee - If you intend on selling the improv, there is a +30% commercial fee (to calculate - Regular price times 1.3)This price is for audio with very basic cleanup and sound effects easily made by mouth (nothing too long or too extreme).EXTRAS
Simple sound effects - +$5/min
Laborious vocals or mouth sounds (i.e long blowjob scenes, growling/monstergirl voices, etc) - +$5/min
Full sound design - +$25/minAll Improv sales are final. I will not redo any portion of an improv unless I missed something stated in the original commission request. See above for the types of discounts available, all apply to improvs as well!
Sound Design & Video
Sound Design includes leveling, EQing, and adding clarity to voices. Adding sound effects, ambience and music. I am available to do sound design on any project, even ones I do not voice!
Sound Design - $20/finished minute
Promotion Videos include up to 2 min 20 secs (the twitter length limit) of preview video for an upcoming audio or other event. It can include an audio waveform, informative text and static or gently moving graphics. Simple effects can be applied such as simulated rain, light sparks or other appropriate visuals
Promotion Video - $30 flat fee
If more complex effects or longer video is needed the price can be discussed
Comic Dubs include up to 2 mins 20 secs of synced video accompanying a dubbed comic. This includes timed appearance of speech bubbles and text, panning and zooming appropriate for the audio, fun effects to accentuate sound design elements and more!
Comic Dubs - $30 for up to one minute, $55 for up to 2 min 20 sec.
If there are extensive effects needed or dubs that are overly complicated, pricing can be discussed
---
Additional Info
Average turn around is 5-7 days, unless it is a larger project, which may require more time. If you don't have a script yet, I can recommend some writers, some of which give referral discounts.
TOS Overview
- The client must be 18 or older and of legal age in their location to commission
- The client will not reuse commissions in other pieces without prior consent and proper credit
- Commissions will not be shared publicly without proper credit
- Refunds are not available after work on the commission has started
- Revisions/Line retakes due to script changes or lack of direction will be at the commissioner's expense
- It is the responsibility of the client to obtain the rights for content they request I record
- I retain rights to all commissions to use in demo reels, marketing, or share [links to] on social media unless the exclusivity fee has been paid (or in cases of an NDA)
- The client will read and acknowledge the full TOS linked below before payment
---
Equipment
Software - Clip Studio, Adobe Illustrator, Adobe Photoshop
Device - Ipad Air, Desktop
---
Chibis
---
Flat Color - $40
With Shading - $45
---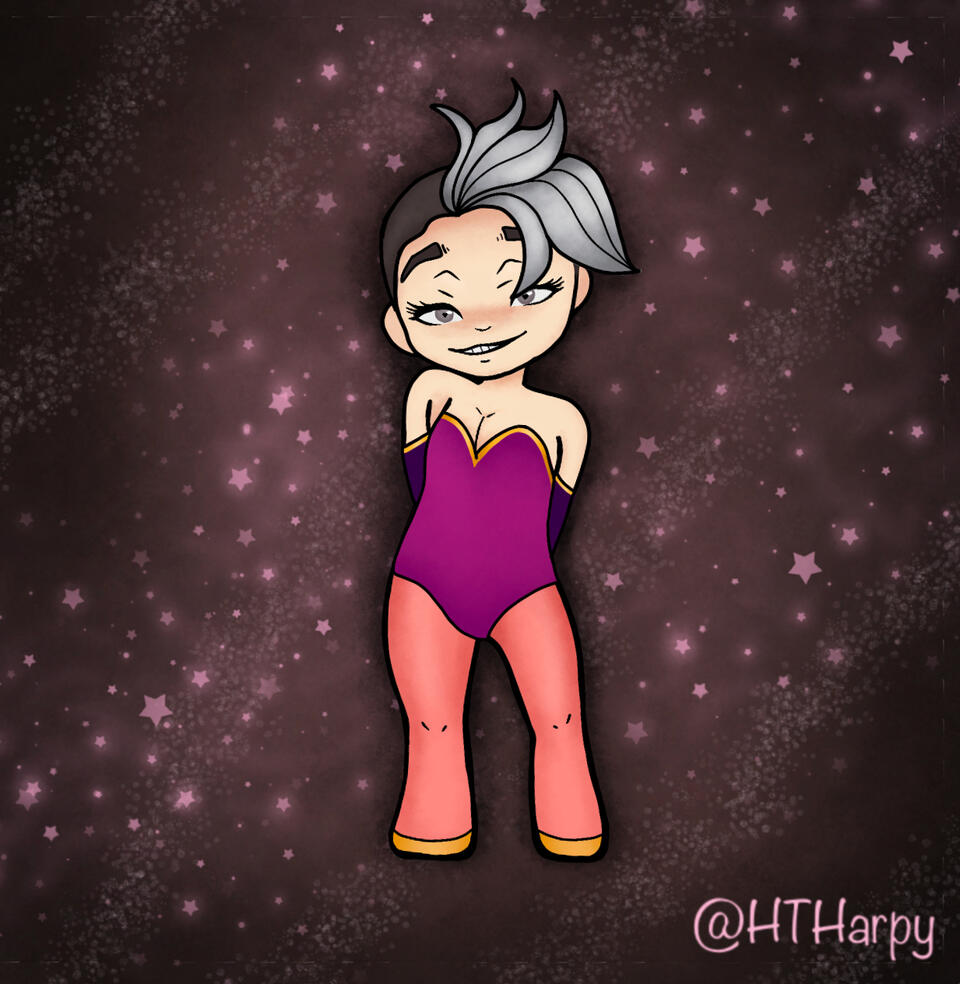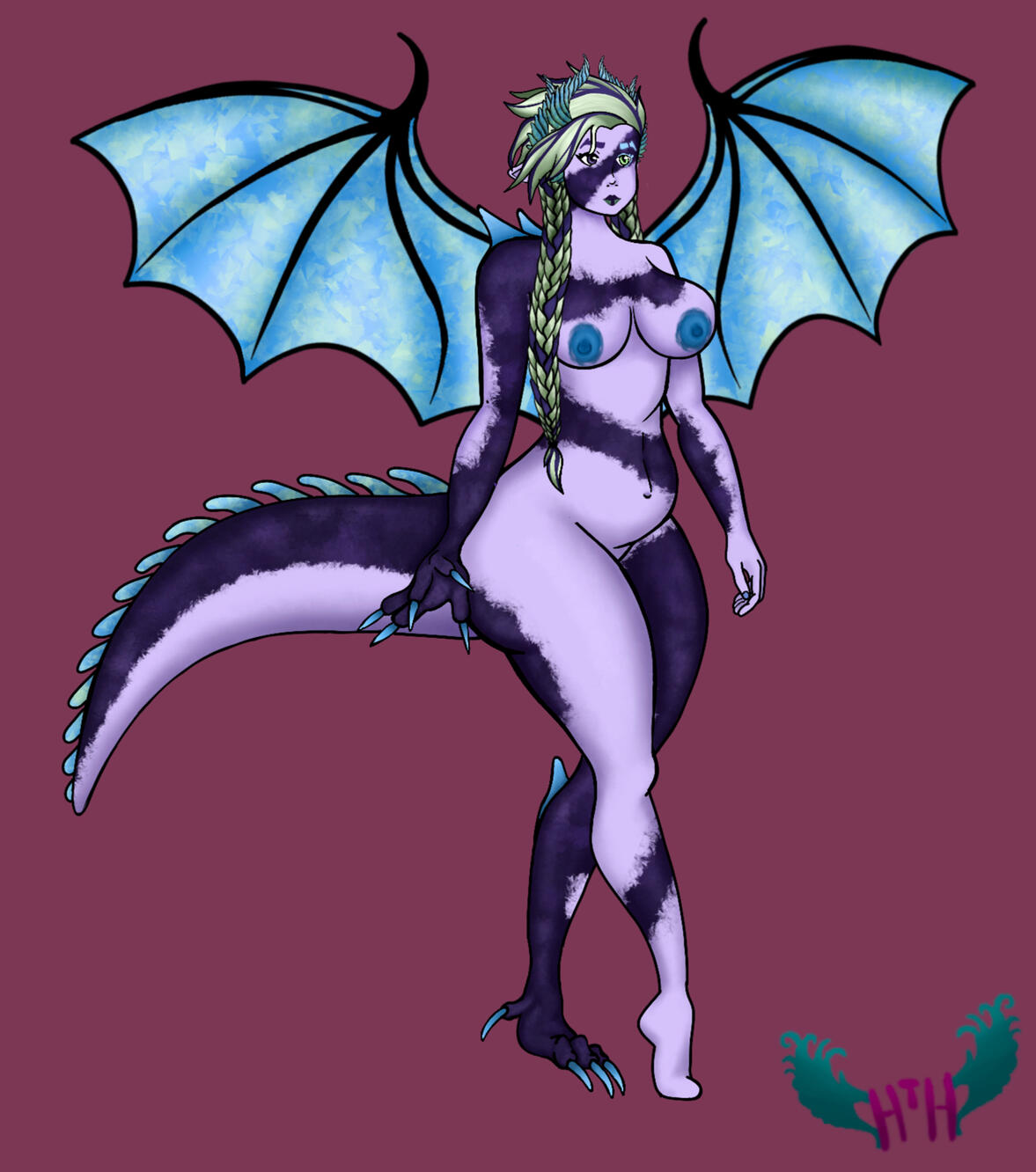 Full
---
Flat Color - $80
With Shading - $95
---
Other
Additional Characters - 30% discount
More Complex Backgrounds - Prices will vary
Bust or Waist Ups - available on request, prices will vary
Character Reference - A full body commission can be made into a character reference sheet for an additional $30
---
Additional info
Artwork comes with two versions, one with a simple background
(i.e gradient, semicircle, clouds. Your choice), and a backgroundless PNG
linework does not come with a simple backgroundI do not draw:
Depictions of rape. Underage characters. I may refuse any commission I am uncomfortable with
---